Salsa/Latin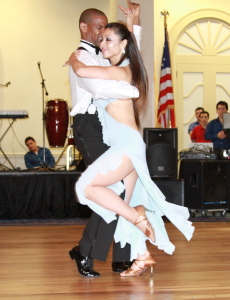 Salsa
is a syncretic dance form that attracts people from all over the world to experience its blend of rhythms and sounds. With origins from Cuba as the meeting point of Spanish (European) and African cultures, salsa is a truly unique dance.
Salsa is normally a partner dance, although there are recognized solo forms such as solo dancing "suelta" and "Rueda de Casino" where multiple couples exchange partners in a circle. Salsa can be improvised or performed with a set routine but nevertheless salsa is free to do as it pleases as long as the basic steps and timing are in place.
Salsa is popular throughout Latin America, North America, Europe, Australia, and some countries in Asia and the Middle East. Salsa is becoming a global phenomenon being enjoyed by people throughout the world. There are very few cities in today's world who have not experienced the sounds brought by salsa music. Salsa dancing is "caliente" and captivating. Once you step on the dance floor its shear music is sure to get you moving, grab a partner and you are in for a great night.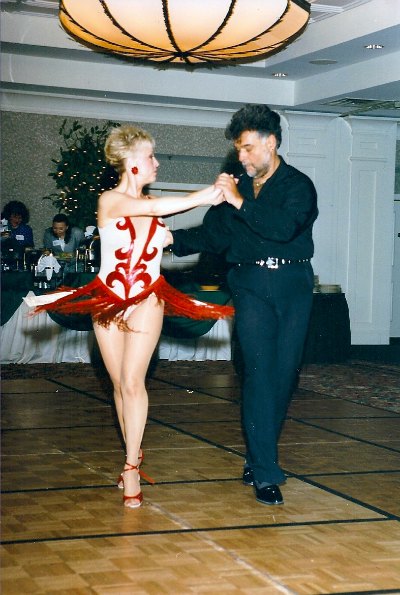 Latin dance
is a general label (and a term in partner dance competition jargon) that refers to various forms of ballroom dance and folk dance, and can include a wide range of dances. Originally developed in Latin America (including Puerto Rico and Cuba), latin dancing is often generalized as spanish music. Latin dancing includes much more than the generalized "salsa" and has its own unique flavors and sounds.
Ballroom examples of latin dance include cha-cha-cha, rumba, samba, mambo, danza, merengue, tumba, bachata, bomba, plena, paso doble and bolero.
Click here for our new introductory special!